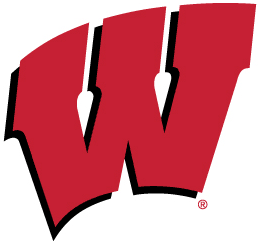 Wisconsin Badgers
3-5 (0-1 B1G)
ROSTER / SCHEDULE
7 p.m. EST - Monday, December 4, 2017
BRYCE JORDAN CENTER
UNIVERSITY PARK, PA
TV Info: ESPN2 | Live Stream
KenPom Rank: 47 OVR, 68 AjOE, 32 AjDE
Vegas Line: Penn State -4.5
There's no time to dwell on the win at Iowa as Penn State returns to action tonight for their second conference game of this opening Big Ten weekend in December. The Nittany Lions notched a wire-to-wire victory in Iowa City, but they must move on quickly to a battle against a struggling Wisconsin unit. After the worst home loss in Kohl Center history on Saturday (83-58 to a pedestrian Ohio State), it's clear these are not your older brother's Badgers. 
Greg Gard was facing a rebuilding year after losing over 60 percent of his production from last season, including some of Bo Ryan's last holdovers in Nigel Hayes and Bronson Koenig. For reasons unknown, Gard constructed the toughest non-conference schedule in the Big Ten, and his young team has not fared well. All five of the Badgers' early losses have been to power conference teams, but the wheels started to come off last week after scoring just 37 points against No. 18 Virginia and following that up with Saturday's embarrassment at home. 
If the Badgers are going to resurrect their season, they'll put forth their best effort in State College. Following tonight's contest, their next two games are at Temple and Marquette at home, so the schedule doesn't let up. It's hard envisioning the existence of a 4-7 or 3-8 Wisconsin, but that's a distinct possibility at the end of this week. 
Projected Starters
Penn State
 
WISCONSIN
No. 10 - Tony Carr - 6'5 - So.
PG
No. 0 - D'Mitrik Trice - 6'0 - So.
No. 33 - Shep Garner - 6'2 - Sr.
SG
No. 34 - Brad Davison - 6'3 - Fr.
No. 23 - Josh Reaves - 6'4 - Jr.
SF
No. 21 - Khalil Iverson - 6'5 - Jr.
No. 11 - Lamar Stevens - 6'8 - So.
PF
No. 2 - Aleem Ford - 6'8 - RS Fr.
No. 24 - Mike Watkins - 6'9 - RS So.
C
No. 22 - Ethan Happ - 6'10 - RS Jr.
Ethan Happ is still very, very good, but he's become almost a one-man show for the Badgers. His 31.9 usage rate is significantly higher than the next Badger (Khalil Iverson - 21.7 percent). Everything goes through Happ on offense, as he's a clever post player with tremendous footwork and good passing ability out of double-teams. He leads this team in points, rebounds, and assists per game. By the way, he's also the returning Big Ten defensive player of the year. 
After Happ, however, it's a mix of disappointing juniors, a couple of sophomore guards, and a big freshman class that has some ability. Brad Davison has been the most promising freshman, claiming the starting spot at the two through just four games. He's averaging 11.5 points on 45 percent three-point shooting, but he's been battling a shoulder injury of late. 
Scouting Report

As a team, the Badgers have mostly been average so far, although their program's history has helped maintain a higher rating in KenPom despite subpar performance. They've dominated in their three games against mid-majors, but Bucky has had trouble in different areas in all five of their losses against high-major competition. On defense at the Hall of Fame Classic, UCLA shot the lights out, while Baylor was successful attacking the offensive glass. On offense, the Badgers haven't been able to clear the 103 efficiency mark in these five losses, culminating with the hideous struggle in Charlottesville (37 points, 0.65 PPP). 
| Wisconsin Four Factors | eFG % | OReb % | TO % | FT Rate |
| --- | --- | --- | --- | --- |
| Offense | 51.6% (139) | 24.9% (276) | 15.9% (30) | 30.5 (267) |
| Defense | 51.1% (186) | 24.9% (55) | 19.9% (143) | 28.3 (63) |
There's not a whole lot statistically to fear about Wisconsin's defense, despite their 32nd adjusted efficiency on KenPom. They don't foul and have done a good job overall on the glass, but they don't block shots or get steals outside of Happ and Davison. Iverson, who is a freak athlete, should be doing a better job making plays on the defensive end. 
Keys to the Game

From Penn State's perspective, how the starters rebound from logging heavy minutes in Iowa City on just one day of rest is the primary concern. Mike Watkins especially left it all on the floor in Carver-Hawkeye, and he'll need to deliver that kind of performance again to limit Happ. Lamar Stevens must also string together consecutive good performances, something he struggled to do in conference play as a freshman that we were reminded of against NC State. 
However, Penn State holds what should be a decisive advantage in talent and athleticism versus Wisconsin's inexperience. The forcing of turnovers continues to be a strength of PSU's defense with their extended ball pressure. With the Badgers' backcourt comprised entirely of underclassmen, this could be another opportunity for the Lions to rack up steals in their 1-2-2 press. While the Badgers have always been great caretakers of the rock, they did post turnover rates north of 20 percent in their last two losses. 
The other key is how effective Penn State is doubling on Happ. He doesn't have nearly as many shooters around him like the past two years, but the Lions' bigs can't bite so easily on pump fakes and must maintain good position. Otherwise, foul trouble will become a mjor issue, and Happ is the kind of player that will take advantage. I expect Josh Reaves is salivating at tonight's opportunity to gamble on entry pass denials, but as always, his aggressiveness must be for steals and not fouls. 
Prediction

Penn State's marketing department is going all out for this game, trying to lure students out for tonight's nationally televised contest. It's a Whiteout of sorts, as the first 1,000 students will be given a free t-shirt. They're also offering free food pregame, so there's a good chance for a livelier crowd with a good student turnout. That's something this team hasn't been able to benefit from yet, but unlike most PSU teams of the past, I expect they'll thrive on it. Wisconsin will play much better than they did Saturday, but I don't think it'll be enough to beat the home team. Pat Chambers gets his first win against the Badgers in 10 tries. Penn State 76, Wisconsin 66