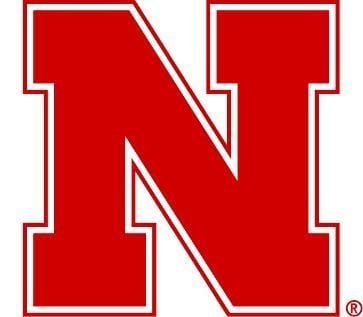 Nebraska Cornhuskers
12-6 (3-2 B1G)
ROSTER / SCHEDULE
7:00 p.m. EST - Friday, January 12
BRYCE JORDAN CENTER
University Park, PA
TV Info: Big Ten Network | Live Stream
KenPom Rank: 81
Vegas Line: Penn State -7.0
After the Big Ten welcomed three new head coaches last offseason, the hot seat chatter moved to State College, PA and Lincoln, NE. We've written ad nauseam about the situation Pat Chambers' program is in, as the Lions continue to blow opportunities while players are being suspended more frequently. Tim Miles, on the other hand, looks to be handling the pressure fairly well with his best Nebraska team since 2014, the only team of his to make the postseason in five years. 
Other than that impressive run in 2014, there's not a whole lot that has separated these two head coaches. While their two universities are over 1,000 miles apart, they're both trying to build basketball programs at football schools. Over the last three-plus seasons, Chambers' Big Ten record is 22-43, while Miles has gone 22-42. They've split their head-to-head matchups 5-5, with the home team winning seven of eight and the Nittany Lions winning both games in the Big Ten tournament.
However, this is a game that could send both programs on different trajectories. A win is much more vital to the home team, as the Nittany Lions may be on the verge of unraveling with the untenable situation Josh Reaves finds himself in with whatever's going on in the classroom. But if the Huskers are able to pull a road upset, they would set themselves up for another potential run like they made in 2014. Nebraska is currently 3-2 in the Big Ten with their only losses coming against Michigan State and Purdue on the road. They don't face either of the top two teams again this season and still have seven Big Ten home games.
Projected Starters
Penn State
 
Nebraska
No. 10 - Tony Carr - 6'5 - So.
PG
No. 5 - Glynn Watson - 6'0 - Jr.
No. 33 - Shep Garner - 6'2 - Sr.
SG
No. 11 - Evan Taylor - 6'5 - Sr.
No. 4 - Nazeer Bostick - 6'4 - So.
SF
No. 24 - James Palmer - 6'6 - RS Jr.
No. 11 - Lamar Stevens - 6'8 - So.
PF
No. 15 - Isaiah Roby - 6'8 - So.
No. 24 - Mike Watkins - 6'9 - RS So.
C
No. 14 - Isaac Copeland - 6'9 - Jr.
While I have nothing to report on the situation, I do not expect Josh Reaves to be available again tonight. Judging by Chambers' quotes this week, the situation seems to be out of the coach's control. If Reaves is available, obviously that would be a tremendous boost to the Nittany Lions' chances. The junior wing is their best defensive player, who has also become a lynchpin on offense due to his chemistry with Mike Watkins.
As for Nebraska, they are also dealing with some internal drama of their own. Their starting center, Jordy Tshimanga, did not make the trip to State College. Tshimanga played really well against PSU last season, but his sophomore year has been a disappointment. So much so that he seems to be pondering a mid-year transfer, essentially quitting on the Huskers. His absence will force Miles to switch up his starting lineup for the first time this season.
Scouting Report

Similar to Penn State, Nebraska doesn't have many impressive wins on the year. They did soundly defeat Minnesota before their season went off the rails, but the Huskers have always been much better at Pinnacle Bank Arena under Miles. Their lone road victory was a 15-point drubbing of Northwestern, who was without Bryant McIntosh. 
Nebraska is led by a bevy of transfers that Miles brought in to backfill his own outgoing transfers. Four of the top five players in Miles' rotation did not start their careers in Lincoln. Miami transfer James Palmer leads the Huskers in scoring at 15.8 points per game on average efficiency (108.5 ORtg, 49.5 eFG%). Georgetown transfer and former five-star recruit Isaac Copeland is producing 12.3 points and 6.4 rebounds. Louisville transfer Anton Gill has comeback from a knee injury that derailed his 2016-17 season to provide the Huskers with a lethal perimeter threat off the bench (48.0 3P%).
| NU Four Factors | eFG % | OReb % | TO % | FT Rate |
| --- | --- | --- | --- | --- |
| Offense (117) | 49.2% (230) | 30.6% (129) | 16.6% (47) | 37.7(79) |
| Defense (67) | 47.1% (46) | 33.9% (325) | 19.2% (167) | 26.4 (36) |
The Huskers aren't too impressive statistically on paper, especially on the offensive end. While they do a good job taking care of the ball, their main scorers are not beacons of efficiency. In fact, only Rutgers shoots the ball worse than Nebraska in the Big Ten. However, they make up for it on defense, as they've posted the third-best defensive efficiency through five league games. That's even more impressive when you realize two of those games were against Final Four contenders, as they've played the second-toughest Big Ten SOS per KenPom.
Keys to the game

I'm sticking with the theme of Penn State's season and saying this game will come down to which Nittany Lions team shows up. Without Reaves, the Lions were stagnant in Bloomington and displayed poor body language in another frustrating loss. If Reaves isn't available, Penn State has to be more creative on the offensive end, as Tony Carr and Lamar Stevens can't iso all game against a much better defense.
It doesn't help PSU's cause that they've been unable to force turnovers in conference play to jumpstart their offense. That's where Jamari Wheeler could be an x-factor in this contest. The freshman point guard had one of his worst outings of the year against Indiana, but if he can bounce back against the Huskers, his typical contributions will go a long way. 
Prediction

It's hard not to be pessimistic about Penn State right now considering how this once-promising season has gone. With Reaves' status in limbo, I do not feel comfortable picking PSU in this game. If Reaves can play, I do think the Nittany Lions have a solid chance of not only winning, but covering the spread. Without him though, I don't see them holding serve at home. Nebraska 68 Penn State 65.