It was a long journey, but Shaquon Anderson-Butts finally made a dream come true when he announced his verbal commitment to play for his home-state Nittany Lions on Saturday at the Lasch Bash.
His name is a familiar one for Penn State fans as the Harrisburg product has been on the board since before the 2017 class came to a close. Still, many are unaware of what Anderson-Butts truly brings to the table as an athlete. Let's dive into the film and take a look.
---
The three/four-star's calling card has been and will continue to be his supreme athletic ability. It's evident in watching him offensively, as everything he does on the field seems effortless and smooth. The way he doesn't panic if the defender gets into good position and the way he's able to just sneak his way into open space is tough to teach.
Arguably his greatest weapon is his speed. It's not necessarily "crowd around to watch his 40-yard dash" speed, rather it's controlled game speed. He has a great feel for when to kick things into the next gear while running his route; he doesn't just dead sprint straight off the line, he lulls his defender into his trap before striking and getting around him.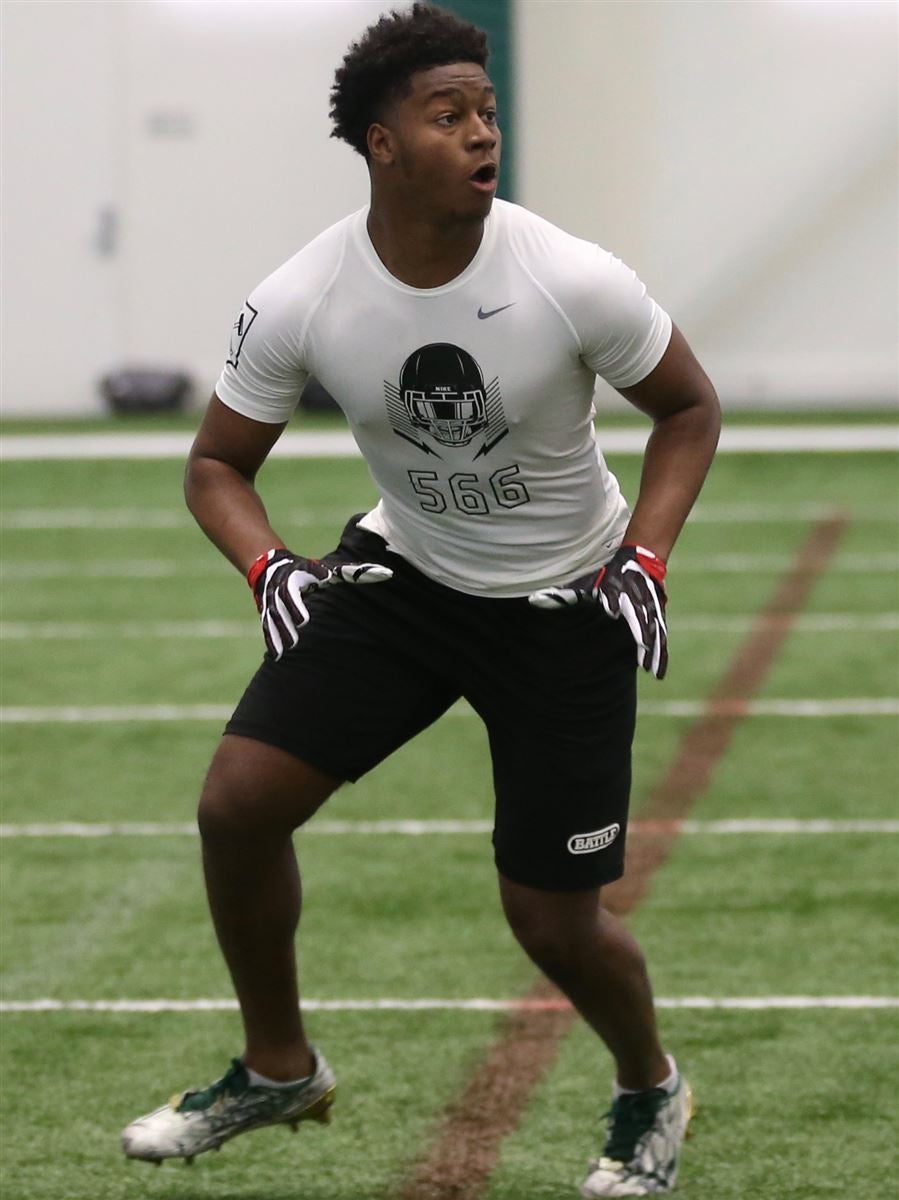 Route awareness is something very difficult to teach, and pure speed is borderline impossible to teach. So in that regard, Anderson-Butts is already off to a great start. But no prospect is perfect, and he still has his share of work to do before becoming a complete player.
As with every high school receiver, he'll need to continue to improve his route running abilities. He's often targeted on deep balls, but he won't simply be able to consistently blow by guys at the collegiate level, so an expanded knowledge base of the route tree and how to effectively find space at each level of the field will be key for Anderson-Butts. And that's only if he ends up on offense!
Though listed as an athlete, Anderson-Butts is seen by most as a receiver. However, with how many talented receivers are also on the depth chart, the staff may see him as a defensive back. Should that be the case, Anderson-Butts will surely require at least one season on the sidelines to hone his coverage skills in practice, and learn the principles of Brent Pry's defense. The athleticism is there to make plays on the ball. Now he just needs to continue refining his technique.
All in all, Penn State is picking up an exciting player in Anderson-Butts. There's a reason he'll be down in Orlando for the Under Armour All-America game this January. He is a potential difference-maker as he continues to get stronger and learn the playbook.