Welcome to the early signing period for the 2022 recruiting class at Roar Lions Roar. Make sure to check out all of our other coverage today and in the coming days, and make sure to check out each profile of the newest Nittany Lions as they sign their letters of intent. (All photos you see below are courtesy of 247Sports)
---
Since James Franklin arrived in Happy Valley, Penn State has done few things as well as recruiting highly-touted tight ends. That tradition of excellence continues with Jerry Cross.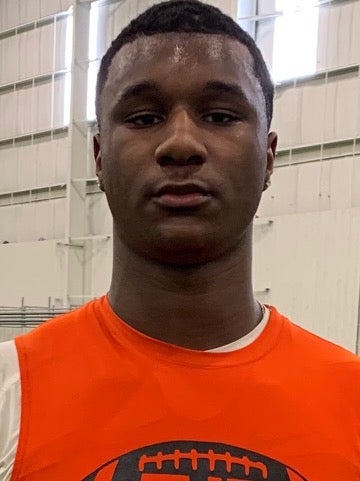 Jerry Cross
Position:
Tight end
Height/Weight:
6'6/257 lbs.
High School:
King (Milwaukee, WI)
247Composite Rank: ★★★★
(0.9100)
Positional Rank:
No. 240 Overall, No. 9 Tight end, No. 4 in Wisconsin
Commitment Date:
July 28, 2020
RLR's Take
Jerry Cross was one of the first Penn State commits in the class, joining back in July of 2020, and hasn't received quite as much hype as a result. Make no mistake: Cross is a big-time prospect joining an already talented tight end room.
As is the case with most high school tight ends, Cross made his mark in high school as a receiving threat, not a blocker. His 6'6 frame allowed him to sky above most defenders and he was just overall a very difficult player to handle. It won't be nearly as easy in the Big Ten, obviously, but the Wisconsin product's natural abilities as a pass-catcher fit very well with how Mike Yurcich has shown he likes to use tight ends.
Moving Forward
Cross will be enrolling early at Penn State which will give him a great chance to get into the weight room and fill out his frame a bit more. Despite standing at 257 pounds already, he could still hold a bit more athletic weight with his height, which will also help him as he develops as a blocker. Though eventually, he projects as a player who will split out wide as Brenton Strange and Theo Johnson did in 2021, he will likely start his career doing a bit more of the blocking dirty work than he ever has before.
While he could always force his way onto the field, it would seem that year one will be more of a learning year for Cross, with Strange, Johnson, and Tyler Warren all back after playing prominent roles in 2021.
Highlights
Welcome to Penn State, Jerry.