Ohio State's standard uniforms are among the sharpest in the nation, but that hasn't prevented the Buckeyes from tweaking them on occasion. (You may remember the Black Saturday kit from Penn State's last trip to The Horseshoe.) 
In that tradition, Ohio State has elected to go with an alternate uniform for their Saturday clash against Penn State and, uh, the results are… less than spectacular.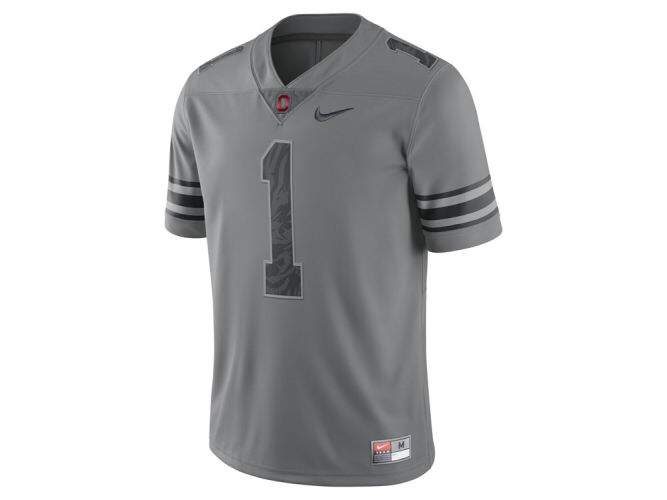 As first reported by our sister site, Eleven Warriors, the uniforms are inspired by the "Land of the Wolves" mentality the team had prior to the 2016 season, or something:
"The land of the wolves mindset is as a wolf every day, I feel like you wake up and you're just trying to find your next meal," said quarterback J.T. Barrett. "You're always attacking."
Sure, guy. Wolves. Got it.
The "wolf" theme is carried out in that weird sublimated texture in the numbers, which is supposed to represent fur. Again, if you say so.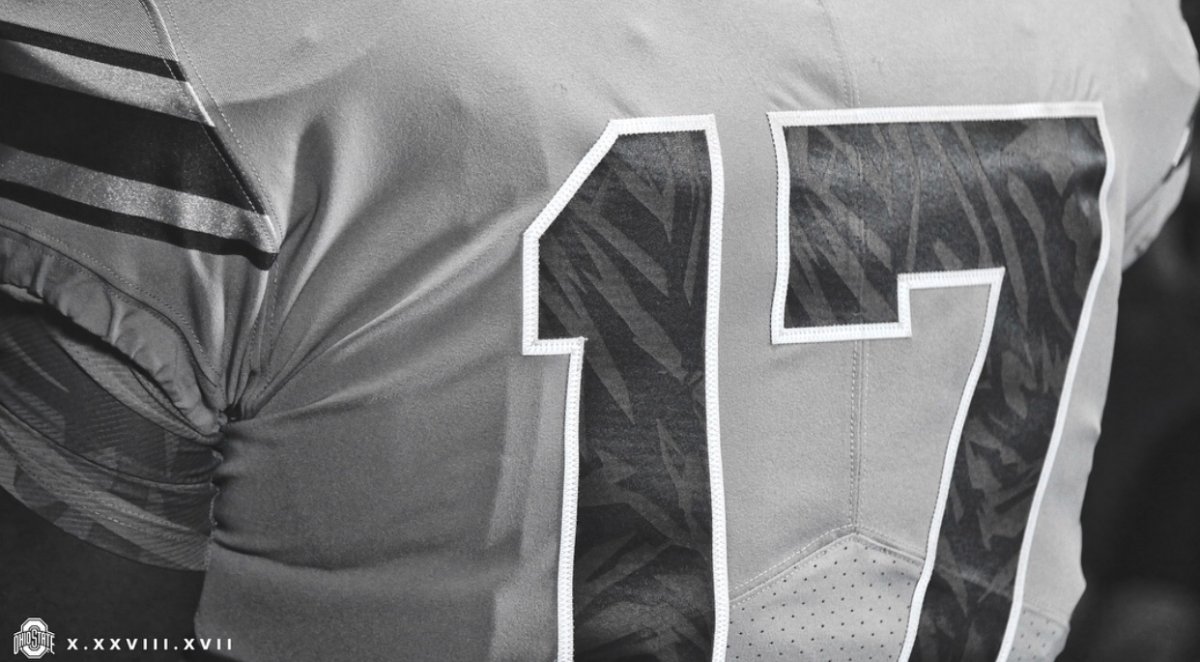 Anyway, it is unclear why Ohio State chose to abandon their relationship with Nike and work with Columbus institution Value City on these trash-bag lookin' things, but here we are. 
We're apparently not the only ones who don't love these uniforms: 
I was told that Gene Smith got involved as late as last night & got it approved.

— Jordan Strack (@JordanStrack) October 23, 2017
Andrew Lind of Eleven Warriors implies that Penn State's protest may have more to do with gamesmanship, but we all know it's actually because these things just look gross. 
This is true, and mostly a response to Ohio State blocking Penn State from wearing all-white at home in 2014. https://t.co/Z9Z8OyWQY1

— Andrew Lind (@AndrewMLind) October 23, 2017
Here's a look at the helmets, via 11w, complete with lots of good boy stickers.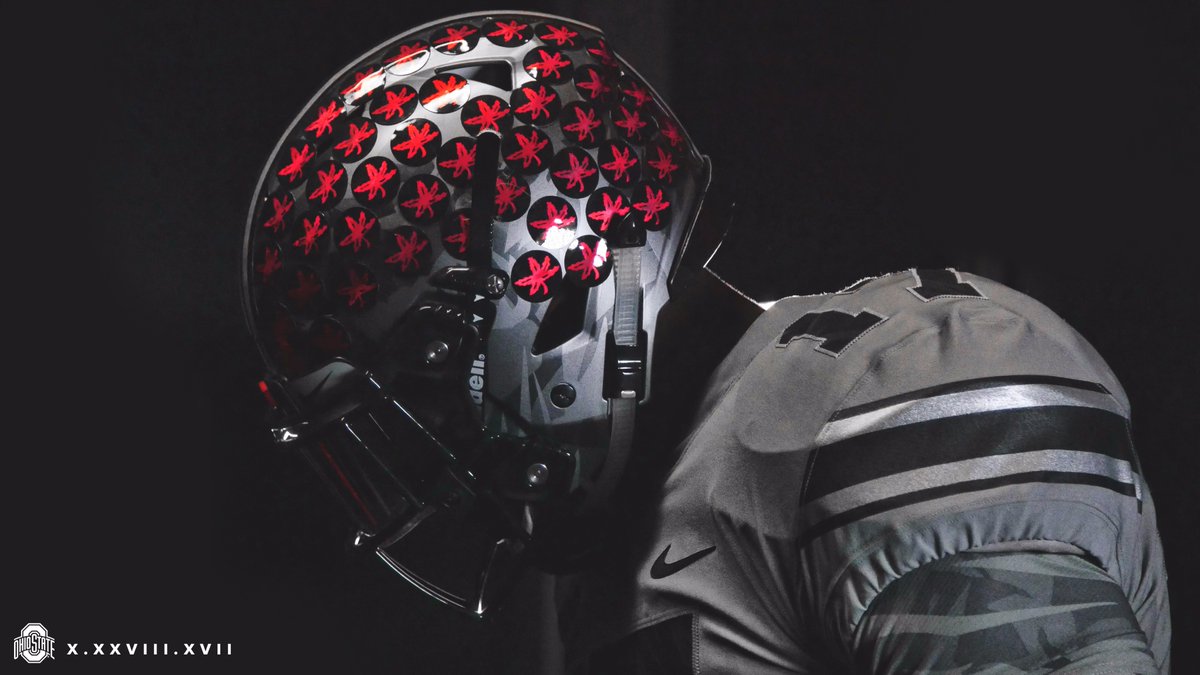 There's also a hype video, if you can stand it.
Now, here are eight things that Bill wants to say about these uniforms:
These look like they were inspired by concrete.
These look like someone went to a middle school, saw what is fed to children over lunch, and went "I have an idea!"
These look like the uniforms that a Pop Warner team would wear after their regular uniforms had yellow paint dumped all over them by a group of mischievous fifth graders.
These are appropriate for a team that is gonna get killed this week, because they look like they were inspired by someone who saw what a body looks like after rigor mortis sets in.
The stickers that go on the helmets look like they're straight out of a 1930s propaganda film about T H E  D A N G E R S  O F  M A R I J U A N A.
The person who designed these uniforms thinks water is too spicy.
These look like what would happen if you buried a t-shirt in some mud at the bottom of a river, then let it sit there for three centuries, then pulled it out and went "this is fashion."
These are butt.
Thank you, Bill.
Please, by all means, continue to roast these atrocities in the comments.