After a much-needed bye week, Penn State will be back in Beaver Stadium to face off against Michigan State with their playoff hopes and the Land Grant Trophy on the line. 
 
Penn State
Michigan State
2018 Records
4-1 (1-1)
3-2 (1-1)
head coaches
James Franklin (64-33, 40-18 with Penn State)
Mark Dantonio (121-64, 103-47 with Michigan State)
Kickoff
3:30 PM ET
Television
BTN
Stream
BTN2Go
SPread
Penn State -14
Establish the run game
For all of Sparty's flaws, they have been absolutely outstanding at stopping the run. Led by Joe Bachie, Michigan State is allowing an FBS-best 33.8 yards rushing yards per game, which is nearly thirty yards less than the next closest team.
Miles Sanders was torching teams on the ground before being bottled up by the Buckeyes two weeks ago. Trace McSorley can't carry the load yet again (or at least shouldn't have to), so Ricky Rahne will need to find a way to get his tailback involved. James Franklin says he expects to Ricky Slade to get some carries too, creating a great opportunity to throw the Spartans off with a change of pace.
Contain Brian Lewerke and Felton Davis
While he hasn't been able to repeat the success he had last season, Brian Lewerke is still one of the more dangerous quarterbacks in the Big Ten. He has a solid arm and is athletic enough to extend plays when he's under pressure.
Lewerke's best friend has been Felton Davis III. His 374 receiving yards are sixth-most in the conference and he single-handedly kept Michigan State in their game against Northwestern last week. With a secondary that has been suspect against big plays, Penn State needs to keep Davis in front of them and keep him from getting into a rhythm. Luckily for them, Davis is the only offensive weapon to fear on the Michigan State roster. No, really, he's it.
Take advantage of the bye week
Penn State is arguably the healthiest it's been all season. Tommy Stevens is good to go, James Franklin said all four tight ends will be available, KJ Hamler will be back, and Shane Simmons will make his season debut for a defensive line that badly needs some reinforcements. If Donovan Johnson and Ellison Jordan are ready to return, watch out.
The bye week allowed some guys who were beat-up to focus on their health and for the team to take some time away and get their minds right after a tough loss. Trace McSorley said that the team carried the Ohio State loss into Michigan State last season which lead to a disappointing performance. Having two weeks to hit the reset button should help the Nittany Lions avoid that.
Go write a 900-word facebook post about the beauty of the land grant trophy if...
Trace McSorley takes advantage of an overly-aggressive Spartan defense and gets the ball to his playmakers in space. Few things should be scarier for a defensive back than being put in a one-on-one scenario with KJ Hamler.
The defensive line benefits from some fresh legs and gets to Lewerke early and often. Bonus points if converted offensive guard CJ Thorpe gets a sack.
LSU beats Georgia and/or Iowa State beats West Virginia and helps to clear the dang path.
lock yourself in a Porta-potty and refuse to come out if...
The Nittany Lions look sluggish after the bye week. It's normal to look a bit slow early, but Penn State will be in trouble if they can't get anything going before halftime.
2017 Brian Lewerke shows up. Lewerke looks like he's taken a step back this season (though most of that is likely due to the myriad of injuries on offense around him), but that doesn't mean he isn't dangerous. His ability to hurt you with both his arms and legs is very McSorley-esque.
Noted dark wizard Mark Dantonio pulls some tricks out of his hat. It seems like Dantonio is always able to get a win, even when his team is clearly less talented. After a loss to Northwestern last week, he'll have his team amped up. 
Prediction in gif form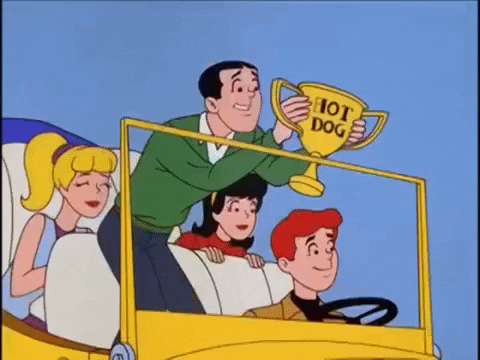 Sadly I could not find a Land Grant Trophy gif so this will have to do.
The Nittany Lions will come out of the gates hot with a touchdown on their opening drive, before cooling off for most of the first half. The defense gets a turnover to start the second half and the offense does the rest. Trace McSorley throws for two tuddies through the air and adds another one on the ground. Sanders rips off a big run late in the game to put him over the 100-yard mark. Juwan Johnson finally returns to form and surpasses the century mark. The front seven are able to get a good amount of pressure and force Lewerke into some bad throws, but Felton Davis is still able to get his. It'll be close through three quarters but Penn State pulls away late to a 45-28 win.