The No. 9 Nittany Lions are finally coming back home to Happy Valley. Penn State hasn't played in front of its home faithful since October 19 when they took down No. 15 Michigan in the Whiteout. Suffice to say, it's good to be home.
 
Penn State
Indiana
2019 Record
8-1 (5-1 in Big Ten)
7-2 (4-2 in Big Ten)
Head Coaches
James Franklin (77-37, 53-22 with Penn State)
Tom Allen (17-17, all with Indiana)
Kickoff
12:00 PM EST 
Television
ABC
Stream
WatchESPN
spread
Penn State -14.5 (54.5 over/under)
the Hoosiers Are All Grown Up
Indiana's rise over the last decade or so has closely mimicked that of a growing child. Early on, the Hoosiers were our beloved #ChaosTeam. They did some fun, explosive things, but could never quite seal the deal on pulling off huge upsets, much like a child who spends a full day running around like a maniac before crashing and falling asleep at the drop of the hat.
Once Tom Allen took over, Indiana moved into its teenage years. Suddenly gone was a lot of the fun and whimsy that made them so likable. Flashes of those early-2010's team still popped up now and then, but the team had mostly taken on a new identity. They became a bit more closed and guarded off, focusing more on themselves and their defensive identity than branching out and trying new things on offense as they once did.
Now, the Hoosiers seem to have reached a new maturity level–young adulthood. They're far from perfect, and still have a lot of things to figure out before they become a fully-functioning adult, but there's no denying that this Indiana team is well-equipped to be out in the world on its own. They're not quite as closed off (defensive-minded) as they were in their teenage years, but they still remember some of the lessons they learned during that time. They also have learned how to channel some of that youthful exuberance (offensive fun) back into their lives. Not too much, they have rent to pay and work to get done, but enough that they've finally achieved a much more balanced life than they previously thought possible. They've finally come into their own as a straight-up, good football team.
A Balanced, Consistent Offense, Even Without Penix
Unfortunately for the Hoosiers, they will be without star quarterback Michael Penix Jr. for the remainder of the 2019 season. Luckily, they have an incredibly capable replacement in Peyton Ramsey. Ramsey has played a lot of football in 2019, and was the starter for nearly all of the 2018 season. He and Penix have nearly identical stat lines on the season, but make no mistake, losing Penix is a big deal.
Still, the Indiana offense is designed to be able to complete quick passes in order to supplement powerful running back Stevie Scott on the ground. In other words, they set out with a game plan each week to do exactly what Minnesota did to the Lions a week ago. To make matters worse for Penn State, the Hoosier offensive line is as healthy as its been all season. The caveat, however, is true-freshman left tackle Matthew Bedford. He will be even more under the microscope now with Ramsey taking snaps.
Bedford took over in late-September after starter Coy Cronk went down with an ankle injury, but had the benefit of playing in front of the lefty Penix. Now, with the right-handed Ramsey back behind center, Bedford will be expected to control his quarterback's blindside.
How Will Penn State Respond?
You know the story. You know how the 2017 and 2018 Penn State teams let losses to Ohio State linger and ruin the next game, as well. The situation is changed in 2019 with the loss coming to Minnesota, but the question remains the same–how will the Lions respond?
Such a question will be a multi-faceted answer. How often will Brent Pry call for blitzes on defense? Will the experience of being burned by Minnesota often in such situations keep him from being as aggressive as a play-caller? And how about the red zone offense? Ricky Rahne called an excellent game from outside of the red zone in Minneapolis, but things broke down inside of the 20. The Lions will need to score to beat Indiana. Can they do what they failed to last week?
Will there be a noticeable emotional lift with the return of Antonio Shelton? Can a receiver not named KJ Hamler, Pat Freiermuth, or Jahan Doston finally step up? Can the defensive line generate pressure? Saturday should be a day that reveals a lot about the character of James Franklin's team.
Start Dreaming ABout Beating Ohio State if...
The offense comes out firing. The early interception in Minneapolis was a killer, and an early turning point. Clifford needs to get into a rhythm in front of the home fans early and allow for his offense to dictate the speed of the game.
The defense finally gets some pressure on the quarterback. Penix had been sacked just once in 2019 previous to his season-ending injury. Ramsey, on the other hand, has been taken down eight times. The Lions will have to make him uncomfortable in the pocket, and if they can, the defense will get back on track in a major way.
The coaching staff adjusts. Against Minnesota, Pry adjusted his defense too late to make a game-changing impact. Rahne wasn't able to find a consistent way to get the ball into the end zone. If the two coordinators can learn from last week's mistakes and get their units back on track, this game shouldn't be too difficult.
Begin Researching Which SEC Team Penn State Could Face in the Outback Bowl If...
Ramsey gets time to sit in the pocket and pick Penn State apart with the same style of passing attack that Tanner Morgan showed. Indiana doesn't have the same top-level receiving talent that Minnesota does, but they have a deep stable of reliable pass-catchers who can hurt the Lions.
Stevie Scott gets rolling. Penn State has been exceptional against the run in 2019, but Scott is a different challenge. He's incredibly difficult to get to the ground and isn't afraid to run right at the center of the defense. Stopping him is like stopping a high-speed truck, and it will take a more sound tackling effort than the Lions provided a week ago.
Penn State loses back-to-back games for a third straight season. Once is chance. Twice is a coincidence. Three times is a trend. If James Franklin is to get his team to an elite level, losing back-to-back games is simply unacceptable.
Prediction In Gif form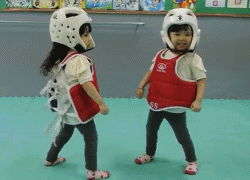 Look, you can't make me dislike Indiana. I just can't do it. If I had the choice of choosing the outcome that allows both teams to walk away with a win, I'd take it in a heartbeat.
I think both teams get the chance to land a few blows in this one. Indiana, while improved, still gave up 40 points to Michigan State earlier in the season. That's, ahem, not great. Penn State had its troubles a week ago and has had them at various other points, but hold the advantage both offensively and defensively in this one.
I think this game starts close and stays close up through halftime. Once the second half begins, though, I see the Lions pulling away gradually. There's just too much talent on the Nittany Lion side of things, they'll have the extra juice of being back in Beaver Stadium for the first time in a month, and they'll be motivated to prove that they're different from past teams that let losses linger. I see them pulling away in the end. Penn State 44, Indiana 27.