In the days since Taylor Stubblefield was officially announced as the new wide receivers coach at Penn State, the reaction on social media has been mixed. The Yakima, Washington, native brings with him as decorated a resume as a college receiver can have, an impressive amount of experience for a 37-year-old, and a reputation as a strong teacher of technique. Yet, the one thing that he is not necessarily known for is his recruiting chops, which seems to be the source of pessimism for many fans.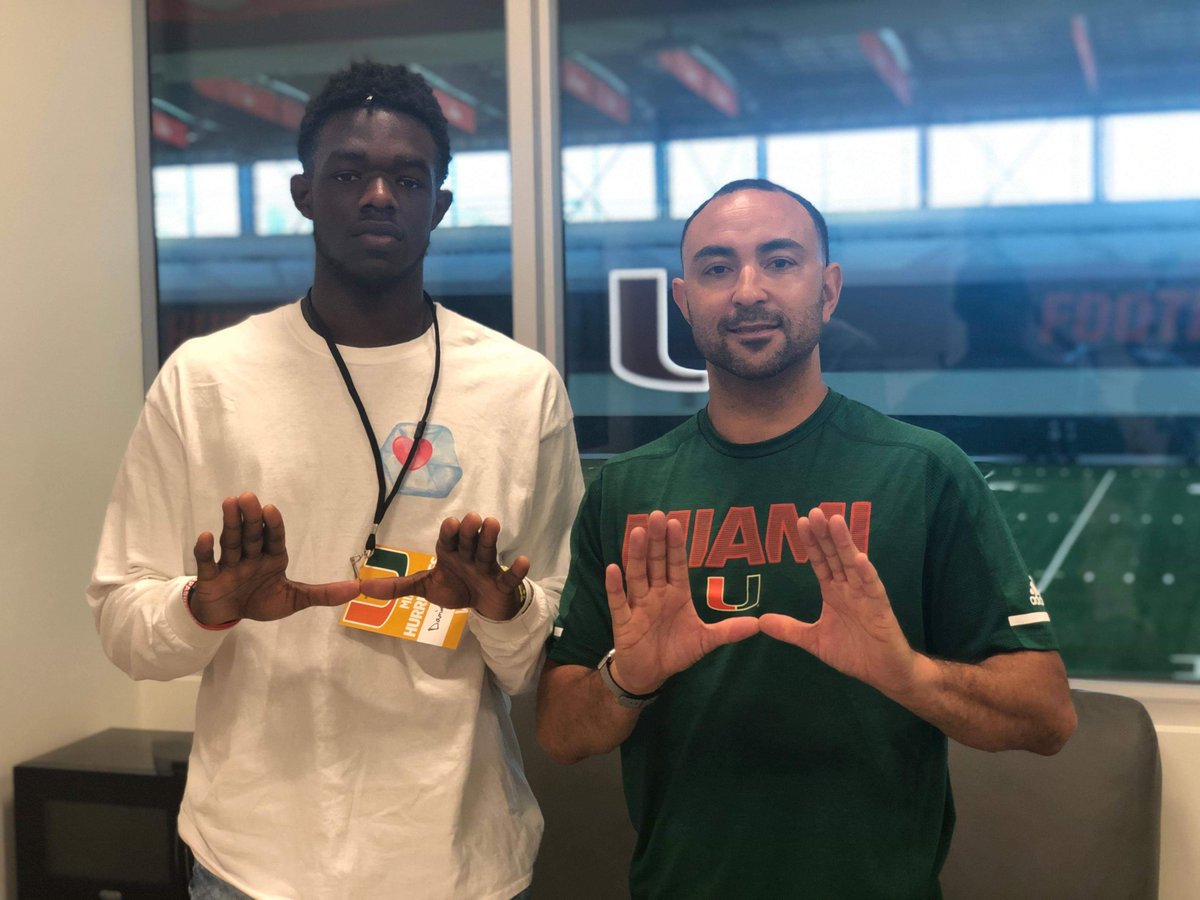 This marks a departure of sorts for James Franklin. Since he's been at Penn State, whenever an assistant coach position has come open on his staff, he's done well with targeting coaches who have solid teaching backgrounds, but often made their real reputations as recruiters. There have been exceptions here and there, but at a position often reserved for the best recruiters on staff, Franklin's choice of Stubblefield is something new.
Now, there are of course caveats. The highest-profile school Stubblefield has ever worked for and had behind him while on the trail was Miami. And even then, he was attempting to recruit in Florida, a state that he had no connections to as a player or a coach. It was a lot to ask of the new Hurricanes coach, and even still, he delivered a blue-chip commit (Michael Redding III) as part of a top-20 class.
But now, he'll have the chance to recruit the area of the country in which he became a star with a national brand at the top of its game behind him. As he gets out on the road for the Lions, he should have plenty of doors opened for him out of recognition of his collegiate career alone.
But even if they don't, and he doesn't become one of the conference's top recruiters, Franklin can sleep at night knowing that he hired an excellent teacher of the game. Penn State has been bringing in as much top-end talent as ever since Franklin arrived, to the point that the roster is looking more like a playoff roster every day. That success on the recruiting trail has brought success on the field, which has brought more success on the trail, and so on. What the Nittany Lions need now is someone who can help capitalize on that talent.
New offensive coordinator Kirk Ciarrocca brings with him a scheme that Penn State fans witnessed at its full power back in November. Excellent quarterback play and some rough mistakes from the Nittany Lion secondary certainly played a part in Minnesota's offensive explosion on that day. But perhaps the most important part of the attack was the ability of receivers Tyler Johnson, Rashod Bateman, and Chris Autman-Bell to run precise routes, find holes in the coverage, and make sure-handed grabs.
While the Penn State receiving corps. took small steps forward in 2019, the group was still plagued by drops and a general lack of precision. This is where Stubblefield can make his greatest impact. KJ Hamler is gone. Dan Chisena is gone. Justin Shorter is all but gone. When the Lions line up for the first snap of 2020, only one returning starter will be among them (Jahan Dotson).
2020 Penn State Receivers

| Name | Year | Recruiting Rank |
| --- | --- | --- |
| Jahan Dotson | Jr. | 4* (0.9228) |
| John Dunmore | rFr. | 4* (0.9469) |
| Daniel George | rSo. | 4* (0.9049) |
| Mac Hippenhammer | rJr. | 3* (0.8624) |
| TJ Jones | rFr. | 3* (0.8750) |
| Cam Sullivan-Brown | rJr. | 3* (0.8640) |
| KeAndre Lambert | Fr. | 4* (0.9284) |
| Parker Washington | Fr. | 4* (0.9041) |
| Jaden Dottin | Fr. | 4* (0.8999) |
| Malick Meiga | Fr. | 3* (0.8702) |
| Norval Black | Jr. | 3* (0.8690) |
If the 2020 offense is to improve amidst losing its most productive and explosive target in Hamler, it is going to require quite the coaching job. And it's the type of job that Stubblefield has seemed to be building for throughout his career.
The Penn State wide receiver room is short on experience (Dotson is the only returning receiver to exceed 10 catches in 2019), but not short on talent. If Ciarrocca's scheme is going to succeed in Happy Valley, it will require at least a few of the many talented names in this group to take the next step. The talent is there, it just needs to be unlocked.
Stubblefield knows what it takes to succeed in college football, and he knows what it takes to succeed in the Big Ten. And if his reputation is any indication, he knows how to pass on what he's learned and how to teach young receivers.
And that's what Penn State's receiver room needs now. A teacher.