thekmosh
Philly (via Lansdale, PA)
MEMBER SINCE August 30, 2018
Favorites
SPORTS MOMENT: 2016 B1G Championship
2013 Michigan
COLLEGE FOOTBALL PLAYER: Larry Johnson
COLLEGE BASKETBALL PLAYER: Lamar Stevens
NFL TEAM: Baltimore Trace McSorelys
MLB TEAM: Phillies
SOCCER TEAM: USA
Recent Activity
This is without a doubt the most beautiful thing I have ever seen
Franklin is number 1 because he is the only head coach of my team, and no other head coach can say the same.
On one hand I'm surprised the NCAA quickly made a good call like this. On the other, of course they were behind the ball from the SEC, Big Ten, and I think a few other conferences on this.
ours are more than adequate
You obviously don't sit near the press box. It sways and shakes and I'm terrified it's going to just fall on me.
I had tickets to the hockey game this weekend. I am very sad.
We played them so close at Carver-Hawkeye, I had just figured we would have a chance when the stakes were highest. I am still looking forward to the individual races for Hall, Brooks, Joseph, and RBY
This is absolutely the most Penn State Basketball way to win a national title. End the regular season playing like garbage, not win the conference because it was canceled, and then win a national title in an empty arena. Coach Chambers has been preparing them for this exact situation for 9 years.
This basically kills any hope we had at the team title, right?
Got all the losing out of the way so now we can win the tournament
Bold of you to assume you make it through the handshake
Boo Buie is not a real name
Oh right, I also wanted to say that Lamar had his talent stolen by the Nerdlucks last night. If anyone sees a bunch of 10 foot tall alien monsters playing basketball, please alert Michael Jordan.
The rumors of my death are only slightly exaggerated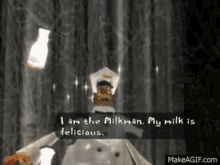 I thought I was supposed to be the super optimistic fan. Going from 7-5 to 12-0 in 1 year is too much for even me to buy into.
Underdogs at the BJC against a ranked opponent is where we shine. Let's climb, baby!
I suspect the big dairy lobbies of Wisconsin or California are involved
Strong first article from Nate, I love it!
I literally cannot comprehend what that would be like.
Love the headline.
Weird how they just ended the game after 20 minutes like that, wasn't it? We just dominated so much, I guess the refs just decided there was absolutely no way rutger could make up that 21 point deficit. It's a shame Lamar got so few points, I really want to see him break the record at home.
Purdue wasn't even a top 30 team per SP+ last season
That was pretty powerful.
Do you work for Vick's or something?
Myreon Jones comes in at the end of the game, emulating Bill Murray in Space Jam, getting an assist for Lamar's 70th point of the night as PSU beats the rutger 75-74
Seems pretty reasonable. At this point I would like to see the buyouts a little higher, but overall I like it.
Why on Earth is Brohm making so much money?